IMPORTANT ANNOUNCEMENT ABOUT TEMPORARY CLOSURE
Your health and safety is 357's top priority
For over 20 years, 357 Sydney City Steam has been Australia's number #1 Gay Men's club and the Industry leader in providing a safe and welcoming environment for all clients and staff. We have taken great pride in providing our clients with the cleanest and most hygienic venue through regular sanitising of all surfaces including those within all our rooms, wet areas, door handles and floors.
As the Industry leader, a number of weeks ago we introduced stringent new health and safety measures for all persons wishing to enter the club. This included mandatory temperature testing, hand sanitising and showering upon entry into the club. Our procedures were not only welcomed, but also applauded by our clients and the gay press.  For that, we are most grateful.
However, it is clear the Corona virus requires further and more drastic steps. It requires a greater sacrifice from all of us. In line with our leadership role in the Gay and the broader community, we have decided in the interests of everyone's health and safety to re-double our commitment and effort to slow the virus.
In our view, the most appropriate and responsible course of action is to temporarily close the club until the Corona virus is under control in the wider community.
The closure will occur from 19 March 2020.
The closure may be as short as 21 days but may also extend to a time when management is satisfied the situation is under control.
Your health and safety is and remains our highest priority. Always was. Always will be.
Looking ahead:
Our leadership will continue to monitor and assess the situation. When conditions allow, we will inform the community and then we can all celebrate together.
With hope, peace and love
Ty & Luke
"Boyz on Top" Licensed Bar

357 is the only Gay Sauna that offers a fully licensed bar! Get a cold beer, white or red wine, soft drink. We also serve hot and cold food, cakes and snacks.
Listen to the owner, Ty, speak about 357 in an interview for 'The Male Room
podcast

'.
Finding us is easy, we are located in the heart of the CBD, near Chinatown. By train, get off at Town Hall station, and walk south on George Street, turn right on Liverpool street, then left on Sussex Street. We are number 357 Sussex Street.
We are well known as a busy Gay Sauna, so when are the peak times? Here is a run-down for you …
Fridays 11.30am to 02.30pm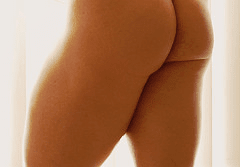 The Towel Free Naked Party is a regular event held every Wednesday from midday to 4pm and Saturday night from 8pm to midnight. When you enter Level 3, hang up your towel on one of the hooks provided. The entire floor is nude … you cannot even carry your towel with you! First timers: you will experience the amazing feeling of butterflies in your stomach as you wander around naked, it's truly amazing! This is a very popular and busy theme. For those of you who don't want to be naked, don't worry, the rest of the venue (Levels 1, 2 & 4) operate as normal.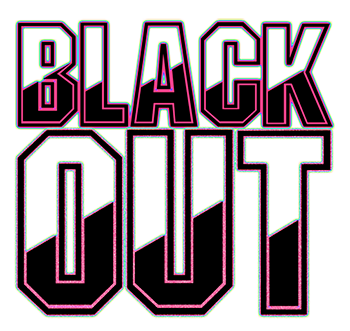 Black Out is back! Every Friday from 8pm on Level 3. Due to popular demand this themed event is back on a weekly basis across the entire Level 3. All other levels operate as normal, so if you are not into this type of theme, don't worry, there is plenty to "do" on other levels.
Our Black Out events are outrageously sexy and adventurous as you find your way and hot sexy men in the darkened areas of Level 3. We would say "see you there" but it's dark so we won't see you, rather "feel you" …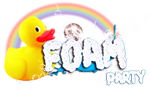 The Foam Party is on every Sunday from 4pm to 7pm on Level 1 Wet Area. The Foam Parties are extremely popular and bring in a young crowd. We fill the steam room area up to the ceiling with foam so you are up to your neck in suds. It's non-stop explosive sexual fun for the whole time.
357 recommends that you don't stay in the foam for longer than ten minutes at a time.
So "Suds Up and Join Us" at our next Foam Party!

No extra charge for towels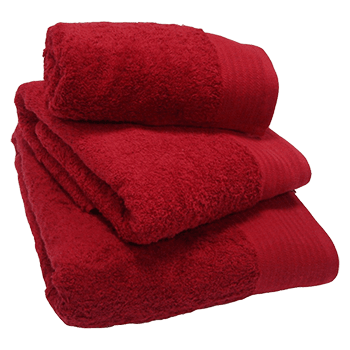 No extra charge for towels. Just exchange your towel on level 1 at reception. We only give you a new towel in exchange for your used one (1 for 1).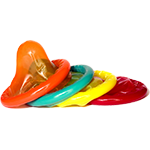 Condoms & lube are free and always within arm's reach on Levels 1, 2 & 3 of 357. Use them! Our motto will always be:
All Races, All Sizes, All Ages, All Welcome
Great time, thank you 357!
Love the Foam Parties. I go every time it's on. Highly recommend!
When 357 asked me for a testimonial I was more than happy. Great venue, great staff. Very friendly and helpful. I've been going for 10 years now and love it every time.
I'm a student so I come on Buddy night as I can afford it. Heaps of other Asians for me to have fun with. Very big sauna.
Thank you for a great time. Feel good to be in big venue. Lots of nice people. Very good.
I'm a big large bear. You got no idea how nice that was that your guys at the front door just automatically gave me a larger towel. I love showering in the private showers too. Great sauna, lots of yummy guys who like big guys like me.
Get your free Loyalty Card at reception and enjoy the savings. Present your Loyalty Card each time you enter 357 and we will stamp it. Get 9 stamps and your 10th entry is free. This is a considerable saving over ten entries and our way of saying thank you for choosing and continuing to choose 357 Sydney City Steam.
Loyalty Cards are available at reception. Just ask when you next visit.
Loyalty Cards are available on full price entry and on lunchtime entries.
357 
Diversity.
The
Art 
of 
Tolerance