We are open every day of the year. 10am to 6am Monday to Thursday. Non-stop from 10am Friday to 6am Monday. Our times may change for various public holidays or celebrations. Any opening hour changes will be added to the top banner of our website so you can stay informed.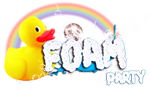 FOAM is back!!
The Foam Party is back on every Sunday from 4pm to 7pm on Level 1 Wet Area. The Foam Parties are extremely popular and bring in a young crowd. We fill the steam room area up to the ceiling with foam so you are up to your neck in suds. It's non-stop explosive sexual fun for the whole time.
357 recommends that you don't stay in the foam for longer than ten minutes at a time.
Looking forward to sudding up with you this coming Sunday!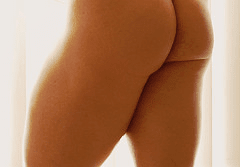 The Towel Free Naked Party is a regular event held every Wednesday from midday to 4pm and Saturday night from 8pm to midnight. When you enter Level 3, hang up your towel on one of the hooks provided. The entire floor is nude … you cannot even carry your towel with you! First timers: you will experience the amazing feeling of butterflies in your stomach as you wander around naked, it's truly amazing! This is a very popular and busy theme. For those of you who don't want to be naked, don't worry, the rest of the venue (Levels 1, 2 & 4) operate as normal.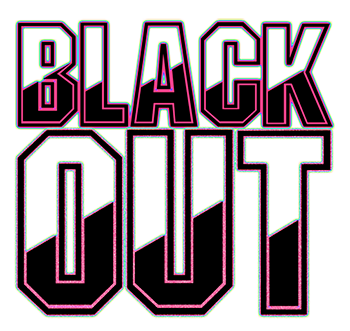 Black Out is back! Every Friday from 8pm on Level 3. Due to popular demand this themed event is back on a weekly basis across the entire Level 3. All other levels operate as normal, so if you are not into this type of theme, don't worry, there is plenty to "do" on other levels.
Our Black Out events are outrageously sexy and adventurous as you find your way and hot sexy men in the darkened areas of Level 3. We would say "see you there" but it's dark so we won't see you, rather "feel you" …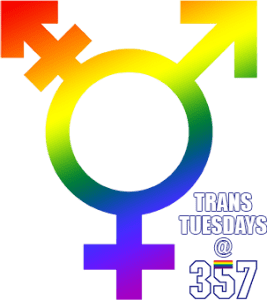 357 leads the way, due to popular demand, with Trans Tuesdays, from open (10am) 'til close. Everyone is welcome. On Trans Tuesdays, find your perfect fantasy, with 4 floors of Trans-fun to Trans-form your day! Just a few rules: Towels are optional (you can cruise with your own clothes on). Strictly no stilettos. The same pricing, hours and pass outs apply. And remember: 357 is drug free, no exceptions.
Free entry to all Trans all day Tuesday

357 leads the way, due to popular demand, with Trans Tuesdays, from open (10am) 'til close. Everyone is welcome. On Trans Tuesdays, find your perfect fantasy, with 4 floors of Trans-fun to Trans-form your day!
Just a few rules: Towels are optional (you can cruise with your own clothes on). Strictly no stilettos. The same pricing, hours and pass outs apply.
And remember: 357 is drug free, no exceptions.
357 is a licensed men's only space six days a week.
Every Tuesday we open our doors to everyone including the Trans community and Ladies who enter for free.
Finding us is easy, we are located in the heart of the CBD, near Chinatown. By train, get off at Town Hall station, and walk south on George Street, turn right on Liverpool street, then left on Sussex Street. We are number 357 Sussex Street.
We are well known as a busy Gay Sauna, so when are the peak times? Here is a run-down for you …
Fridays 11.30am to 02.30pm
No extra charge for towels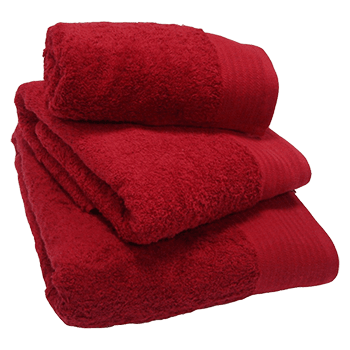 No extra charge for towels. Just exchange your towel on level 1 at reception. We only give you a new towel in exchange for your used one (1 for 1).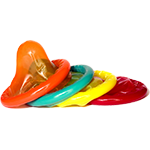 Condoms & lube are free and always within arm's reach on Levels 1, 2 & 3 of 357. Use them! Our motto will always be:
All Races, All Sizes, All Ages, All Welcome
love the place and so much fun esp the foam party. my first time. Been in Japan, US and Europe bath houses but 357 is the best experienced i had. Clean and the crowd is okay, with asians and caucasians.
It's been the best experience ever. Very organized place, the staff is incredibly attentive and friendly. There are 4 levels and all of them have great services. Don't hesitate to go there, it's amazing!
I was in Sydney for the Mardi Gras when I visited 357. The place is amazing with all facilities functioning in perfect conditions. Staff is welcoming and Glenn is just amazing, I'd go back specifically to see him and have a quick chat. He's very professional and enthusiastic, I didn't get a chance to thank him for being this helpful before I flew back. I felt the urge to write this review now after I've had a terrible experience in a local sauna, I remembered this place which sets the standard for how to provide quality service. Thanks and can't wait to visit again
This sauna has 4 floors of great amenities. Condoms, lube, and rooms are all provided for free, which is not always the case internationally. Be sure to bring your own slippers though, as they don't have any available for rental
The best spa in Sydney great facilities and ambiance on 4th floor .good theme parties to bring all the boys to the yard.maybe the bar could be open more days.

Response by management: The bar is now open 7 days. Thank you for your suggestion!
I am a regular at 357. Sundays are amazing. I start off by taking a walk on each floor to see if I can get a 'quick pick up'. Sometimes, you get lucky very quickly. Then I go down and join the foam party. I usually continue between the foam and various floors including the black room which is always full of action as well on Sundays. Once I have cum, I will go to the bar and enjoy a cocktail and the amazing singing from Daz. Seriously, it's a great Sunday afternoon out. I often go out for dinner after or an ice cream, sometimes with someone I have met at the sauna. So many nice places to eat nearby (Chinatown!!).

I really recomment this place. Clean, fun, and there is something for everyone. If you don't like crowds, check out a quiet night. I find it easier to pick up on quiet nights.
Great time, thank you 357!
Love the Foam Parties. I go every time it's on. Highly recommend!
I was here on two nights during October 2019 during my short trip. I went inside by 11 pm and was there till early morning. It was my first time. The place was not crowded at all (due to my odd timings on week days). Neat and clean bathroom, sauna, rooms. People around were well-behaved and non-pushy. Had my share of fun on both the days with nice elder/old men. I am from India and was in the city for a short visit…did not face any race-related issues. Both the elder men I met were Aussies and were warm, friendly, nice to converse with. I agree with the reviews – that the receptionist could improve his behavior. But overall a nice and cozy place.
When 357 asked me for a testimonial I was more than happy. Great venue, great staff. Very friendly and helpful. I've been going for 10 years now and love it every time.
fun place like to see some more young people there and maybe another weekly event maybe sissy/ crossdresser day or something
I'm a student so I come on Buddy night as I can afford it. Heaps of other Asians for me to have fun with. Very big sauna.
Thank you for a great time. Feel good to be in big venue. Lots of nice people. Very good.
I'm a big large bear. You got no idea how nice that was that your guys at the front door just automatically gave me a larger towel. I love showering in the private showers too. Great sauna, lots of yummy guys who like big guys like me.
Was there on Friday during lunchtime. Staff was great and explaining & giving me information. Didn't know that you can get a pass out and allowed to stay and have fun for 20 hours there with lunchtime rate. Went out and checked in again in the evening. Everyone is friendly here and sticks to the motto, no racism and no means no…! Definitely will tell my buddies in Germany about this place. I will be back… Bravo for the team…♡♡♡
Get your free Loyalty Card at reception and enjoy the savings. Present your Loyalty Card each time you enter 357 and we will stamp it. Get 9 stamps and your 10th entry is free. This is a considerable saving over ten entries and our way of saying thank you for choosing and continuing to choose 357 Sydney City Steam.
Loyalty Cards are available at reception. Just ask when you next visit.
Loyalty Cards are available on full price entry and on lunchtime entries.
357 
Diversity.

The
Art 
of 
Tolerance
In the spirit of reconciliation, 357 acknowledges the Traditional Custodians of country throughout Australia and their connections to land, sea and community. We pay our respect to their Elders past and present and extend that respect to all Aboriginal and Torres Strait Islander peoples today.
357 is a place free from discrimination, where everyone belongs. We respect and celebrate the diversity of our communities, including people of all cultural and faith backgrounds, classes, gender or sexual identities, ages and abilities and we are committed to creating a safe and welcoming space for all.